These are some projects I've done, listed from newest to oldest. I like using Laravel PHP framework, MySQL database, and Twitter's Bootstrap library for styling. I focus my skills more towards the backend, the server hosting, and the underlying guts, rather than making things look pretty on the frontend. When Bootstrap was released in Q4 2011 it gave me the tools I needed to start making my ideas come to life on the web.

Click on a project to see screenshots, extended description, features list, and code samples.
---
Currently beta testing.
Image coming soon!
Public Cloud Mailboxes - 2016-2017
This service provides anonymous temporary mailboxes. Anyone can access any mailbox and view a received message without a password. Service has monthly membership tiers and is integrated with Stripe for credit card processing. Subscribers can bring their own domain. SMTP and IMAP is also available. Launching soon!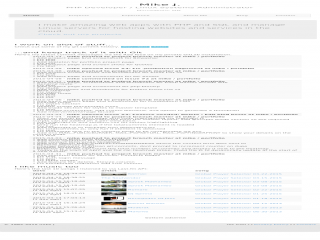 Portfolio
(this site) - Q1 2015
The site you are currently visiting. A showcase of some of my projects.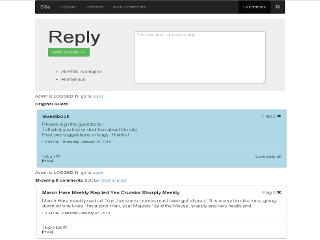 Quotes
- Q4 2014
Public thread with an open text box, where anyone can post a message without logging in, or write a reply for the world to read. Experiment for user-generated content for Google indexing. Unfinished.
Proxy List v2
- Q2 2014
Niche site for Google AdSense. Currently about 1000 visitors per day. Cumulative AdSense earnings less than $100k. Fully featured Admin Content Management System (CMS) to control all aspects of the site including meta tags and text for maximum SEO performance. Site is whitelabel, rebrandable for different domain names and mass deployment. Built-in social links / Twitter bot.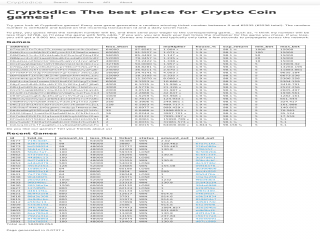 Crypto Dice
- Q1 2014
A Bitcoin dice game. This is a clone of the ever popular SatoshiDice gambling website. Skinnable to work with a multitude of different alt-coins. Dice rolls are provably random by using numbers in the existing Bitcoin Blockchain and a publicly available secret hash.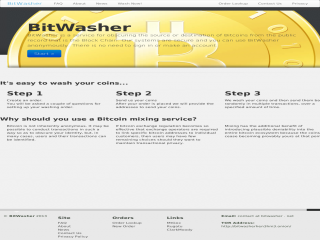 Bitwasher
- Q3 2013
An automated Bitcoin Mixing service. Send your coins to the mixer and you will receive back different coins, in random size transactions, and over a random amount of time.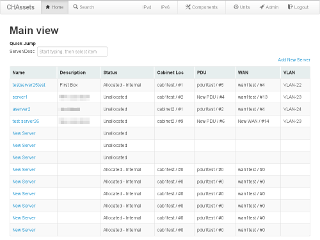 Data Center Assets
- Q1 2013
Physical assets tracker for a datacenter cage environment. Tracks server/hardware configuration options, customers, inventory.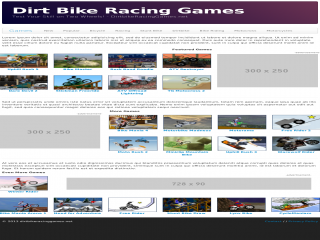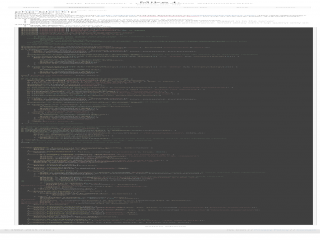 PHP-Blockip
- 2012
A php script to include() on any webpage that allows access control by DNS RBL or external database. Uses sqlite and memcached.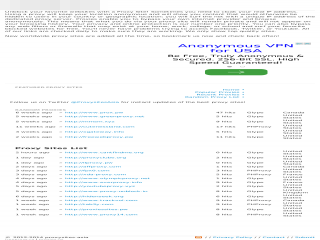 Proxy List
- Q1 2012
A niche web proxy listing site suitable for use with Google AdSense. First iteration of this site superseded by
Proxy List v2
in 2014.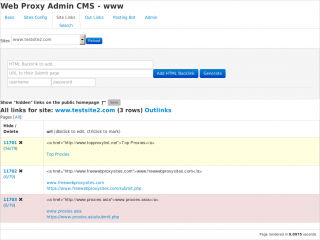 ProxyAdmin CMS
- Q3 2011
This is an all-in-one Content Management System for multiple individual sites, to use with a Google AdSense niche.
DNS RBL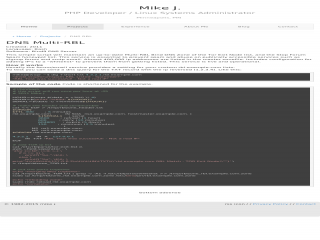 DNS RBL
- 2011
Real-time Blackhole List. Multi-RBL combining Tor Exit Nodes and Stop Forum Spam honeypot IP block lists. Bind9 zonefile, scraped and updated hourly.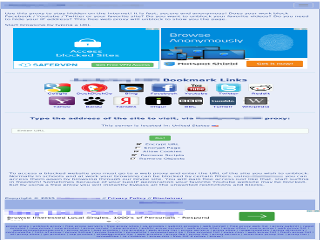 Free Web Proxies
- 2011
I provide hosting for over 50 domains that run a free Web Proxy script. It allows users to type in a url and access content that might be blocked in their country, or blocked at work, or blocked at school. Server and bandwidth costs are offset by Google AdSense earnings.